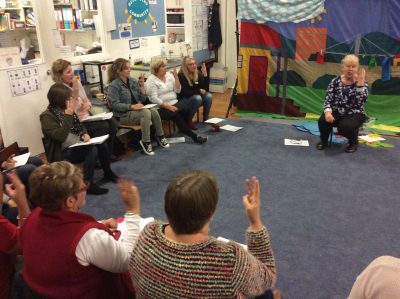 A very interesting workshop on music to help children with disabilities.
Our venue was Sale, Vic was with 16 participants.
My big thanks to Julie Wylie as her web page providing a lot of information for us to use. www.juliewyliemusic.com
Both Molly and I have worked with children with disabilities and watching the video below A TED Talk by Anita Collins – "What if Every Child had Access to Music Education from Birth?" was fascinating.
Watch for yourselves and discover the power of music.
I believe that part of the language of children is singing and I guess you all do as well as we do lots of it.